Warning: Undefined variable $headings in /customers/6/3/b/koratringen.com/httpd.www/Skapasida.php on line 228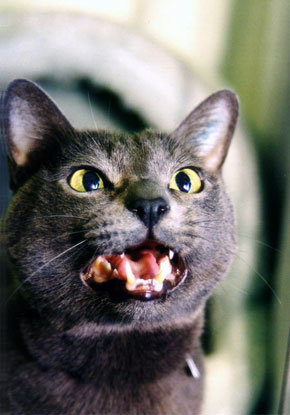 If you wish to have photos of Korats, for instace to an article, we are happy to help! Contact us at kontakt[changethistoyouknow]koratringen.com or send an e-mail to any of the members (contact information beneath "Kontakt och medlem"). We have a lot of photos of our beloved Korats! We can also supply you with information in English if you wish, or help you to find sources in English where you can learn more about Korats.
All photos and all other material here at our webpage, Koratringen.com, is protected by copyright laws, and belong to each photographer and writer respectively. Please ask first, and make sure you have a permission from the owner of the photos/material in writing, for instance in an e-mail.
To all our members and other non-members who are fortunate enough to share your life with a Korat or two: you are most welcome to contact us (same contact information as mentioned above) to contribute with photos and other material, if you would like to see your photos here at Koratringen.com or perhaps in an article!